5 Home Improvement Tips for $200 – $400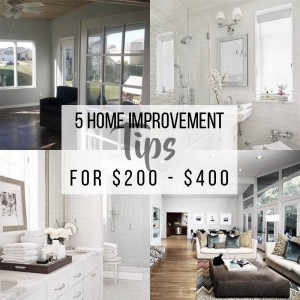 It's easy to improve the value of your home with the right improvements, but sometimes the time and cost can be a little overwhelming. In this series, we will be looking at easy ways you can improve your home value within your budget. As always, we're available to help you design and renovate those big projects that will take your home to the next level.
Tip 1: Clean up the Lawn
Overgrown or patchy lawns and outsized bushes will cause your home to stand out — in a bad way. The good news is that taming your jungle is an easy fix. For a few hundred dollars, hire a lawn service company to trim your lawn and shape your hedges. Your curb appeal will go from messy to maintained without blowing your budget.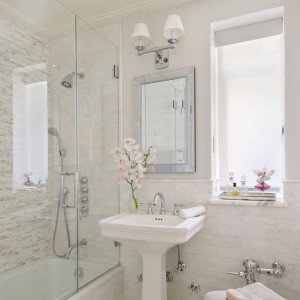 Tip 2: Cleanliness counts
The old adage that you only get one shot at a first impression is true. So, make the interior of you home shine from the moment someone walks through the door. For less than $400, hire a cleaning service for a thorough top-to-bottom scrubbing. Even if you clean your home regularly, there are nooks and crannies that you may miss or overlook. Let a cleaning service do the dirty work to really make your home sparkle.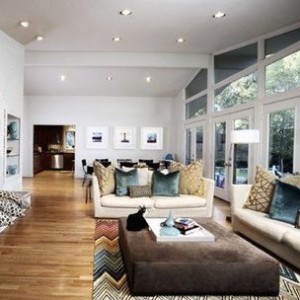 Tip 3: Visually Increase Your Home's Square Footage
The size of your home dramatically affects the value, but square footage isn't the only space that counts. Visual space or how large a home feels also counts. The key is to make each room in your house feel larger. Replace heavy closed draperies with vertical blinds or shutters to let light in — a sunny room feels larger and more open. Also, try adding a single large mirror to a room to visually double the space. Finally, clear the clutter. The more clutter, furniture and plain old stuff you have in a room, the more cramped it will feel. For less than $400, add an attractive shelving unit to an underused space and store your clutter out of sight.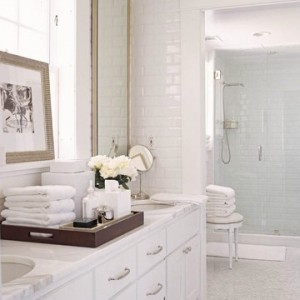 Tip 4: Small Bathroom Updates Equal a big Return
Bathroom updates are always a smart move. Even if you can't afford a full remodel, small changes such as replacing dated wallpaper with a faux or textured finish and replacing old lighting will update the room without denting your wallet.
Tip 5: Add new Energy-Efficient Fixtures
A functional, decorative ceiling fan is a beautiful thing. It provides necessary light and, in warm months, creates a soft breeze reducing the need for expensive air conditioning. But, an outdated, wobbly, loud or broken ceiling fan is a useless eyesore. Replace old fixtures with new ones to make your home more enjoyable for you now and to increase the bottom line should you decide to sell.