Take Your Backyard to the Next Level
Our backyards are as unique as we are—and they should be! While some families want their backyard to be a relaxing place where they can enjoy conversation around a fire pit, others want their backyard to be an entertainment hub. We recently met a family that wanted the perfect combination of the two. With summer coming up, you may be thinking about how to revitalize your own yard. Full disclosure: this yard truly became an oasis. If the scale isn't for your home, you may find some areas you could add to create a beautiful landscape perfectly suited for your lifestyle.
Before Construction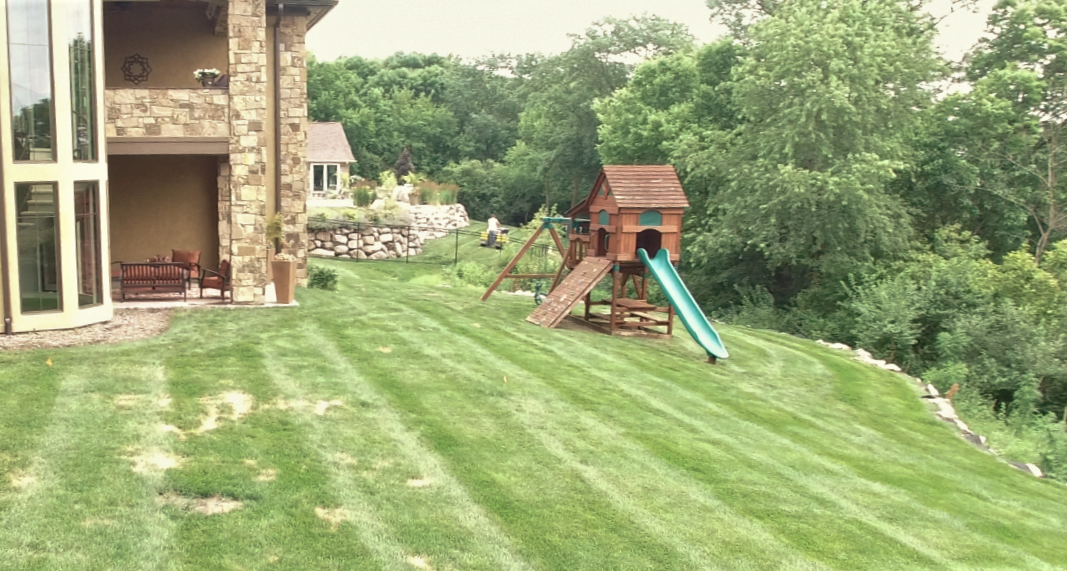 Before we started the project, the clients' yard was simple and bare. They wanted to include pool, extend their porch, add a fire pit, and design a bar that their friends and family could enjoy for years to come.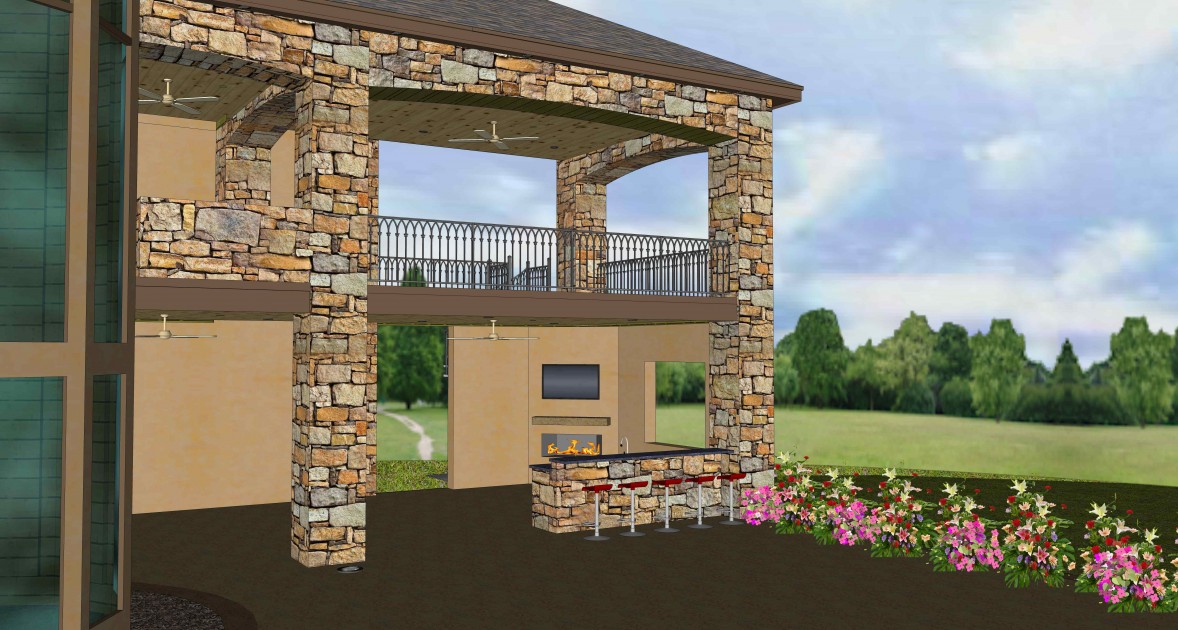 With our digital renderings, we designed a space we thought would be perfect for the family. We know that not everyone can envision a finished space and take steps to ensure our clients are in love with the plans before construction starts.
During Construction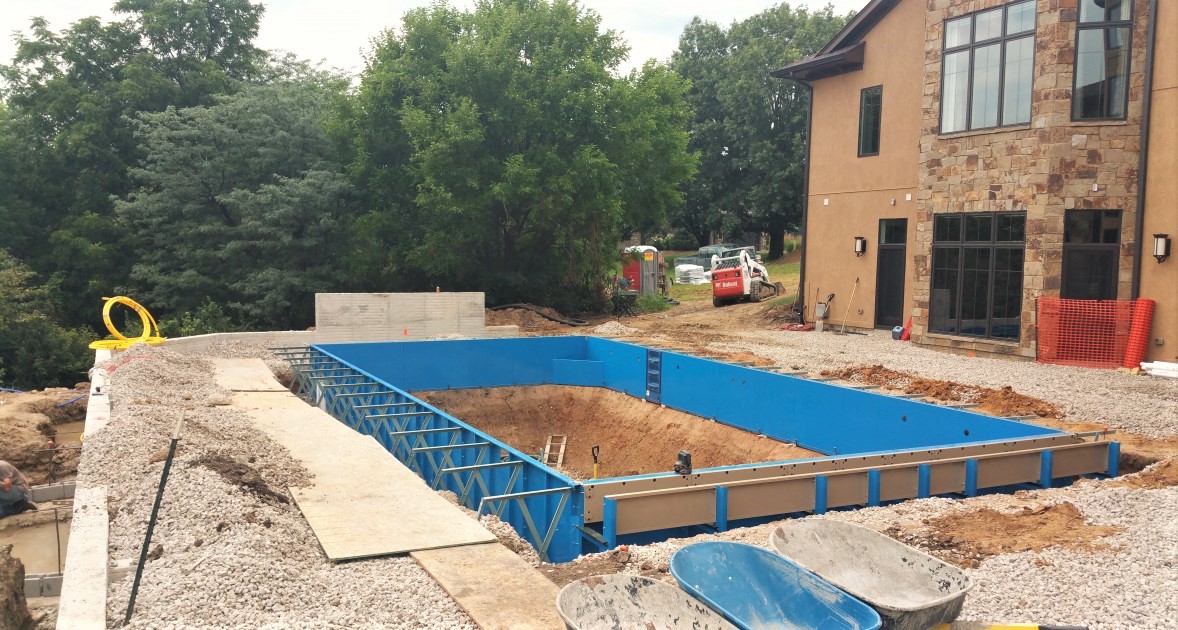 Watching the pool take shape gave us plenty to look forward to on a hot summer day!
After Construction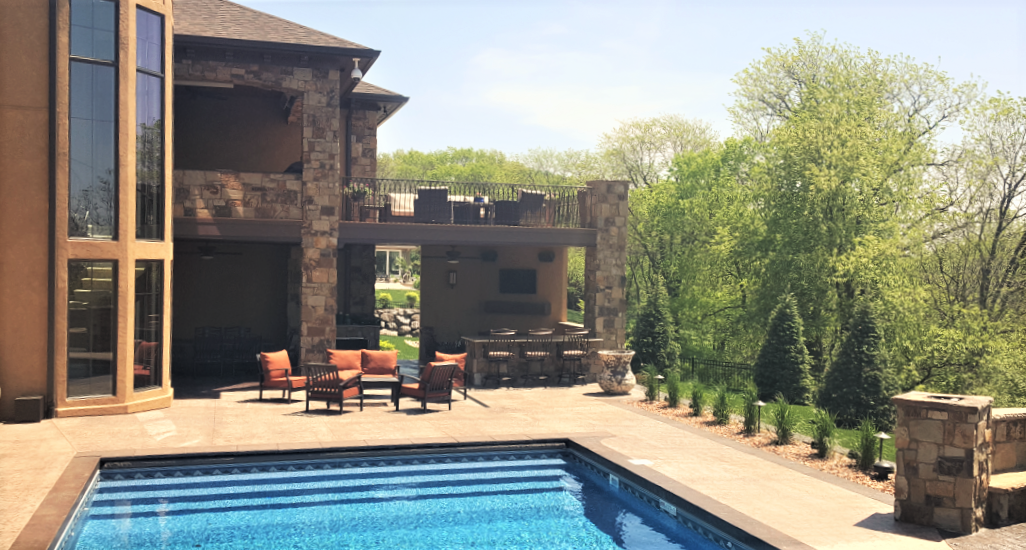 Imagine coming home after a long day at work to this space. This is more than a backyard—this is a resort.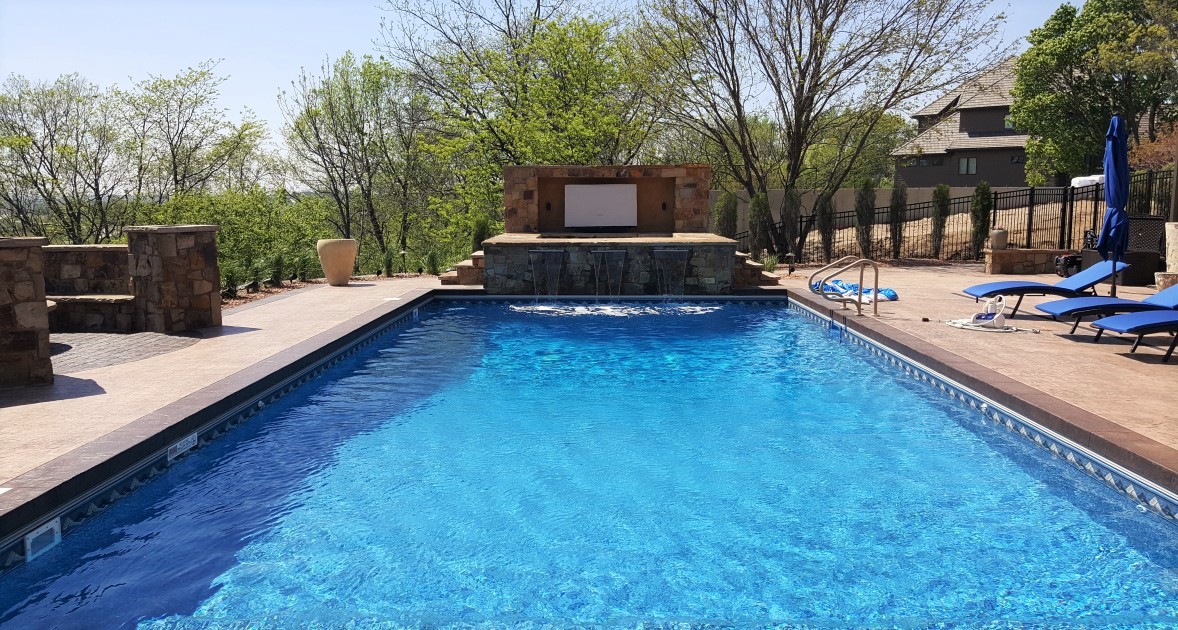 The client is in love with their new, enormous pool. Who wouldn't be? Yes, that's a waterfall and a television screen at the end of the pool, because why not?! Oh, and the space in front of the television is a custom hot tub. You really can't be tense in this backyard.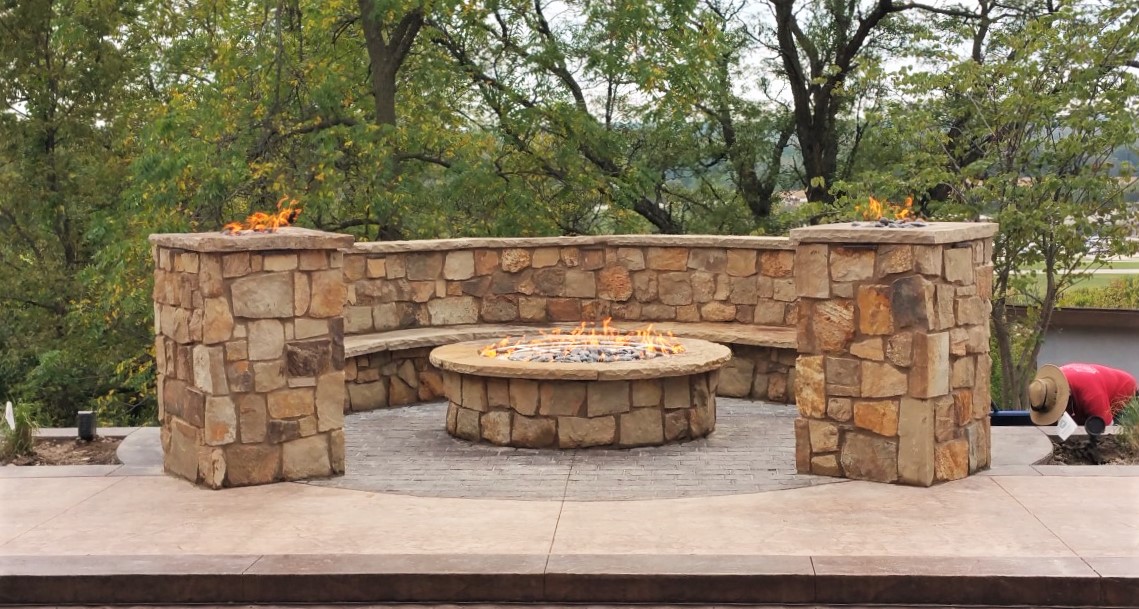 Landscaping truly makes this space what it is. With a beautiful stone wall around the pool area and fire pit lounge (including pillars that light up as well), the family can enjoy the space for the majority of the year.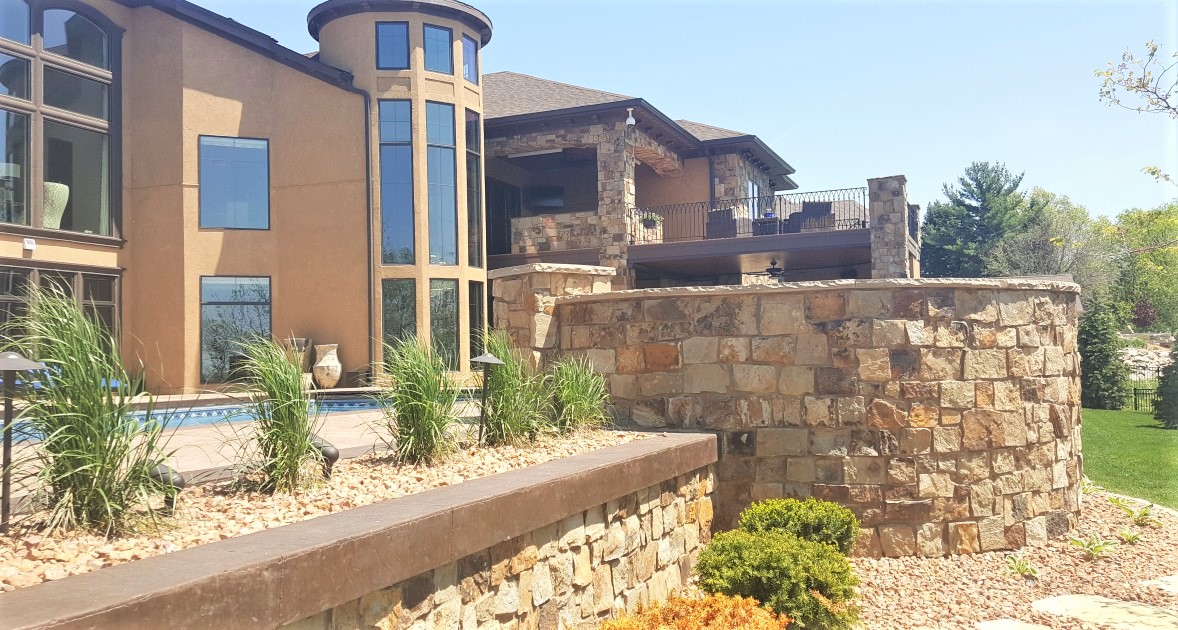 It may be hard to believe this house is in Des Moines, but we're so proud to have been able to give this family what they wanted and more. Find out more about our custom design build construction services and let us know how we can help turn your home from dull to dazzling!