Custom Storage Solutions to Consider During a Kitchen Remodel
Adding an addition or remodeling your home is an exciting project! There are so many options to consider such as wall color, flooring options, countertops, light fixtures, cabinet color, trim and more. Premier Construction wants to help you make the most of your home's kitchen renovation by providing you with some custom storage solutions to help you make the most of your new kitchen.
At Premier Construction, we pride ourselves on providing custom kitchen remodels. Storage in a kitchen is a must, and often times lack of storage is one of the things that many older, outdated kitchens are lacking. Adding more storage space in your kitchen allows you to remove the clutter from your counter tops and store your appliances away, out of sight. Your kitchen will be  clean, organized, and decluttered!
Cupboards
When choosing what type of cupboards you'd like in your new kitchen, consider cabinets with more space. Deeper and taller cabinets will allow room for more appliances, plates, and glasses.
Pantry
Also consider the option of a pantry. Pantries help to free up cupboard space that is being used for non-perishable food items. When your food is all centrally located in a pantry closet or pantry cupboard, you will have lots more room to store your plates, glassware, and kitchen appliances.
Lazy susan
A lazy susan blends right in with your other surrounding cabinets, but it gives you additional storage space for small appliances.
Floor to ceiling storage
Floor to ceiling cupboards are trendy, because they provide a clean, updated look while also giving the homeowner much more cupboard storage. Maximize a kitchen wall by adding floor to ceiling cupboards. For those ceilings that are ceiling height and hard to reach, store kitchen items that aren't used everyday, such as crock pots and your holiday dish ware.
Take a look at this custom kitchen remodel we completed in Clive, Iowa with floor to ceiling cabinets: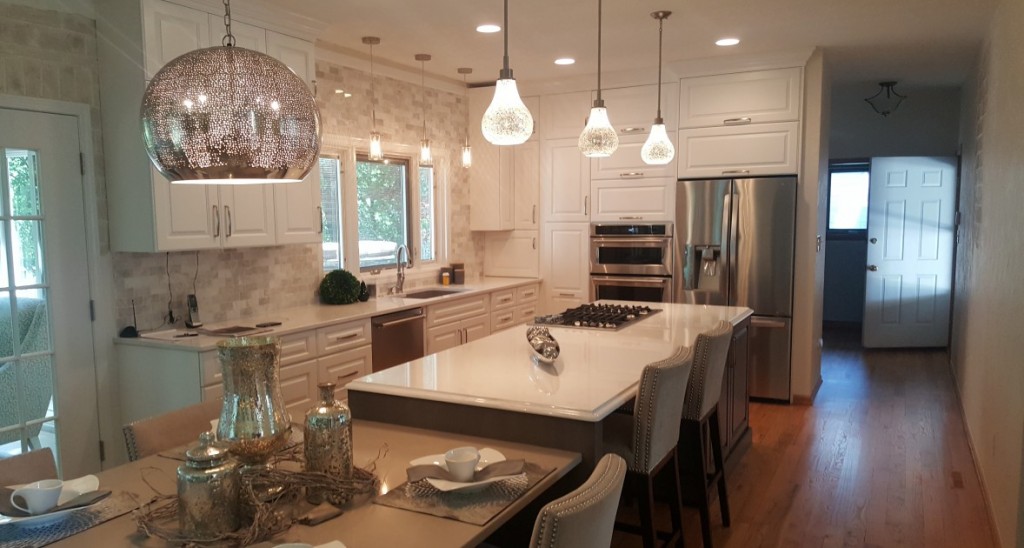 Island storage
An island not only adds valuable counter space, but it also provides you with much more kitchen storage. It can open up the kitchen, providing a great entertaining space for friends and family.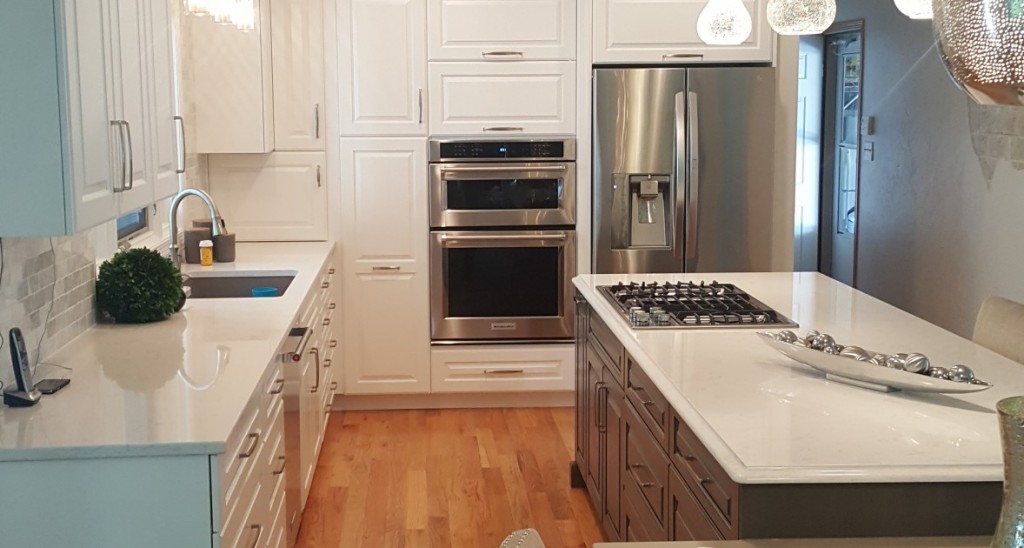 .